Driving Lessons Southern Suburbs:

 Woodcroft, Glenelg, Marion and Brighton
Getting your P plates involves 4 steps
CBT&A test OR VORT (Vehicle On Road Test)
Log Book – 75 Hours driver training
Driving Lessons – Theory Test
The first step in learning to drive and getting your 'L's is to take your theory test.  The theory test is all about making sure you are fully acquainted with the rules of the road, the signs, the line markings and that you understand what they mean.  Once you have passed your theory test, you can then start to drive with supervision on the road. 
You have two choices about how you want to move forward to get your P's.  You can follow the
Competency Based Training and Assessment (CBTA) Driving lessons (also known as log book training)
VORT (Vehicle On Road Test) Driving lessons
CBT&A or VORT Driving Lessons
IJ Driver training offers both CBT&A VORT driving lessons throughout Adelaide and the Southern Suburbs.  We highly recommend taking professional driving lessons as soon as you begin driving so that you learn the 'right' way of doing things from the outset.  Getting the basics right is the foundation upon which you will build confidence, ease and feel in control behind the wheel.  Trying to get new drivers to 'undo' bad habits picked up from family and friend's supervision can be a hard and painful task.  Doing things right from the outset creates good habits which set you up for a safe, confident and enjoyable driving experience.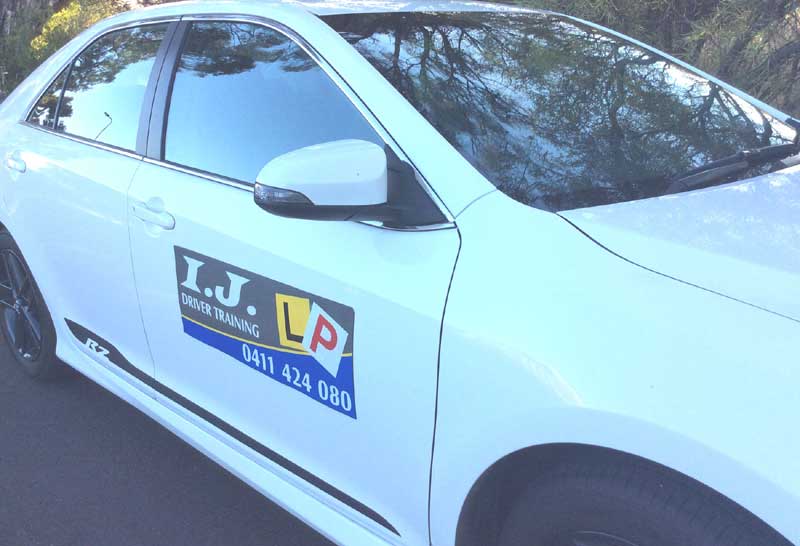 Positive & Enjoyable Driving Instruction
We encourage your driving supervisor(s) to sit in on your lessons.  It is highly advantageous for them to see how we structure and explain things, and observe our positive approach to coaching and instruction.  Driving is made much easier when there is a consistent approach to teaching both from your professional driving instructor and your private supervisor.
We will give you the right skills and techniques from the start; this will build great habits, so that the best and safest techniques become your norm.  Whichever route you choose CBT&A or VORT, you need to have gained a minimum of 75 hours supervised driving before you can get your 'P' plates.  Your 75 hours should be recorded in your official log book and driving lesson you have with your instructor counts towards your 75 hours. 
VORT or CBT&A Driving Lessons
The big difference between CBT&A and VORT driving lessons is that CBT&A does not require you to take a formal driving test.  VORT looks at your driving performance over 45 minutes and determines a pass or fail.  CBT&A looks at your driving skills over time and you gradually build up your key competencies and 'pass' during your lessons.  If you get really stressed out by tests and want to learn to drive gradually, step by step, the CBT&A route may be the best choice.
Driving Lessons
Contact us to have a chat about which driving route to take  
CBT&A Driving Lessons
Competency Based Training and Assessment (CBT&A), is a much more relaxed way to learn to drive. CBT&A is a system where your driving instructor signs off on your core driving skills during the lessons.  Every lesson can count towards your final assessment.  Over the course of your lessons, the Instructor will sign off on 29 core driving skills and then you are ready for your 'final drive' which is the last requirement for your CBT&A. During your 'final drive' your instructor will review your driving skills, your road skills and your traffic management skills to complete your final assessment.
Driving lessons tailored to you
CBT&A is a fun way to learn to drive, you progressively build up your skills at your pace, in a relaxed environment, with an instructor who knows your driving style.  You effectively 'pass' individual parts of your driving test during your lessons.  Lessons are broken down into small achievable steps, and your skills are observed over many lessons, so if you are having a bad day, it's nothing to stress over.  There's no need to perform a 3-point turn or parallel park under test conditions, you simply practice these maneuvers during your lessons, and when you are competent, your skill is signed off.
Each lesson covers a variety of competences, and your instructor will adapt the lessons to suit your skills and confidence levels.  If you are struggling in one skill area, no worries, your instructor will move onto another competency and pick up what you missed in the next lesson.  When you commit to having CBT&A driving lessons, and regularly practice with your supervisor in-between lessons, it's possible to sign off on 2-3 competencies per lesson.  Low stress and highly effective with CBT&A driving lessons you'll steadily build up skills and confidence, and before you know it, you feel safe, happy and in control behind the wheel. 
VORT driving lessons are all about preparing you for the VORT (Vehicle On Road Test).  The VORT lasts around 45 minutes and being able to perform the five slow speed maneuvers detailed below is critical to passing the test.  Along with the slow speed maneuvers, you will need to demonstrate that you can safely and competently navigate a variety of road and traffic conditions such as turning left or right, traffic lights, changing lanes, intersections and navigating islands etc.
The five slow speed maneuvers you will be asked to complete are
Moving off from the kerb

U-Turn

Angle park

3-Point turn

Reverse parallel park
The VORT test cannot be taken with your regular driving instructor or anyone who has been involved in training you.  Your VORT tester can only judge your driving skills based on what they see during the 45-minute test period.  Breaking any road safety rule during your VORT results in an automatic failure.  The VORT is harder to pass as it requires 90% accuracy in demonstrating your control systems such as checking mirrors, checking your blind spot and looking over your shoulder before changing lanes etc.
With such a heavy emphasis on demonstrating all your driving skills in a short time period, it is vital that you are competent and well practiced in all areas.  IJ Driver training can advise you on when to take the test and can take you through a practice test to identify any areas that may need some attention before taking the test for real. 
Driving Lessons – Log Book
CBT&A or VORT require you to record 75 hours of driver training in your log book.  Of your 75 hours at least 15 hours must be nighttime driving experience.  Driver training hours recorded in the log book are often comprised of a mixture of professional driving lessons and private driver supervision with family or friends.  Your driver log book is a vital part of obtaining your license, as without a completed log book you will be unable to take your test.  IJ Driver Training will complete and sign off in your log book for all lessons and will advise you on the best way to record your supervised driver training.
As a guide, we would recommend filling out both the time and the conditions of your drive.  You should aim to have a variety of driving conditions, so you are well equipped to deal with any driving situation. 
Here are some examples of things you should record
Date and time of the drive

Your supervisor who needs to sign off on the drive

Light conditions – daylight/dusk/dawn/dark

Weather conditions – bright and sunny, raining, fog etc

Road types – single carriageway, dual carriageway etc

Traffic conditions – heavy traffic, light traffic etc
It is best that you build your basic driving skills and confidence in good daylight and on the quieter roads.  Only when you are feeling more confident, happy and in control should you progress to busier roads and more challenging traffic conditions.
Once you have completed your log book and been issued with a Certificate of Competency by completing a CBT&A or VORT there is one last step to obtaining your P's.  When you apply for your license, you will be asked to take an online test called the Hazard Perception Test.  The hazard perception test is simply aimed at making you a safer driver and is based on helping to prevent the four most common situations which have caused P plate drivers to crash; these being
Colliding with the rear of another vehicle

Colliding with another vehicle at right angles

Colliding with a vehicle when turning right

Running off the road and hitting an object like a tree
The test will show you clips of real driving situations and you will be asked to respond to these situations by clicking your mouse.  More information and practice tests can be found here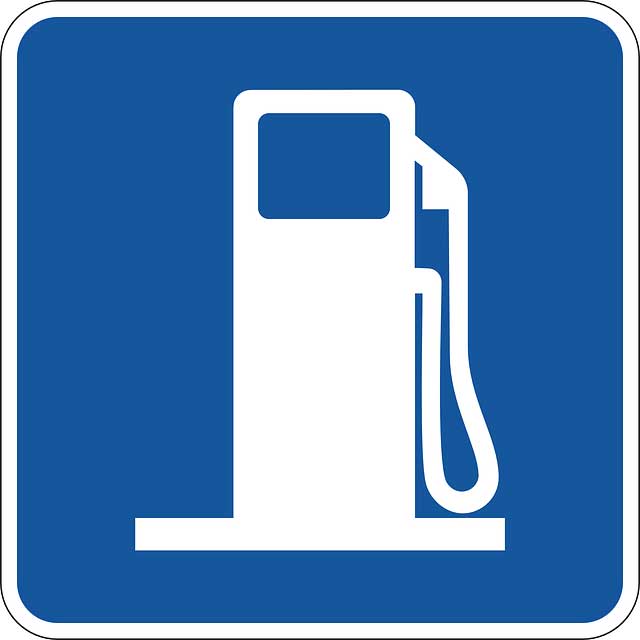 Driving lessons in Woodcroft, Glenelg, Marion and Brighton